One insight away from creating the future.
Sofainsider connects insiders with organisations to co-create future services together.
Become an insider, co-create, and get paid from the comfort of your sofa. Or anywhere you are, really.
START NOW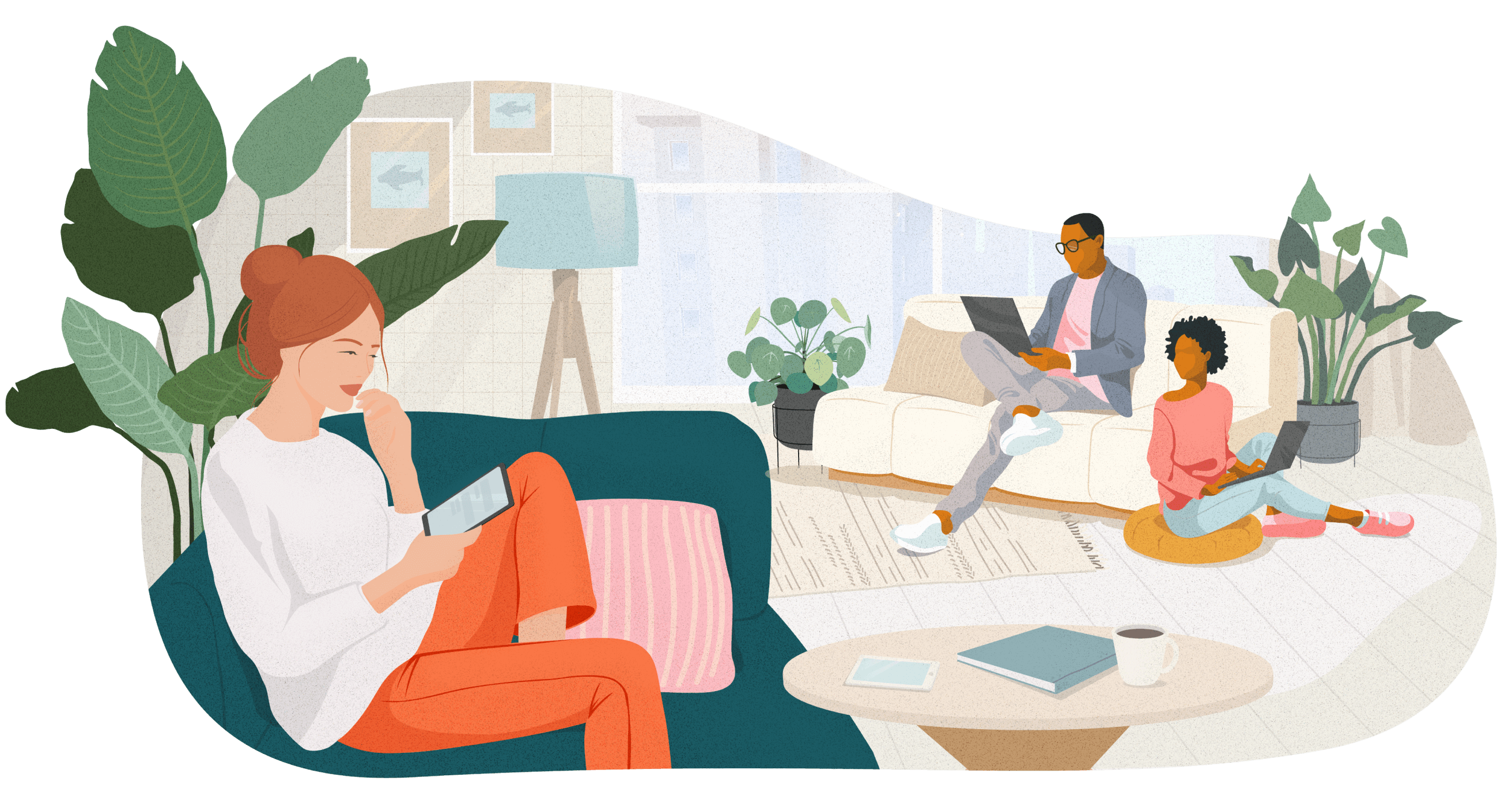 ABOUT SOFAINSIDER
Future focused

We expect that the services provided by market leaders will always stay current, relevant, and seamless. And yet quite often we feel disappointed. Sofainsider was built to give an opportunity to all of us to help organisations improve their services by sharing our vision, needs, and expectations with them.

Co-creation driven

All of us can contribute to creating services of the future. Sofainsider makes it easy for companies to reach their current and future customers to learn about their expectations, motivations, and needs, and collaborate in building the best solutions.

Hassle-free

Using Sofainsider is simple and easy. You will not need to download an application, go through training, or read complex user manuals. Just sign up and start using it.

Mutually beneficial

Companies value our insights, therefore insiders are compensated competitively for their time and effort. In return, companies expect honest, fresh, and relevant insights from us.
Your sofa is a place of rest, and maybe even entertainment. But did you know that it can also be a source of income?
Being an insider means that you get to share your opinion about services and earn money. Companies rely on your insights to create the best possible customer experience, so your ideas are indispensable in developing future services.
Step 1
Step 1
Sign up
Sign up to Sofainsider and complete your profile.
Step 2
Step 2
Participate
Receive invitations based on your profile and share your opinion.
Step 3
Step 3
Earn credits
Earn credits for your opinion and insights.
Step 4
Step 4
Cash out
Change credits into money or donate to a charity of your choice.
Step 3
Step 3
Earn credits
Earn credits for your opinion and insights.
Step 4
Step 4
Cash out
Change credits into money or donate to a charity of your choice.
WHY SOFAINSIDER?
Your opinion matters

You don't need to be an expert - organisations value your honest opinion about their services. It's a perfect opportunity to share your thoughts about topics that truly matter to you.

Participate from anywhere

All you need is a mobile device in your hands and an internet connection. You can participate from anywhere you want - while on the bus, waiting in line, or from the comfort of your home.

Earn credits for each answer

Get credits for every valuable insight you provide. The amount of credits you receive depends on the time required to participate and the complexity of the survey.

Every good deed earns credits

Earn credits by helping us grow the Sofainsiders community - join our referral program and get extra credits for each friend who signs up after your referral. Extra credits can also be earned by providing more information in your profile.

0.50 EUR per credit

Most surveys last 1-2 minutes and are worth 1-2 credits. Longer surveys will be rewarded with more credits.

Donate or
 request a payout

Once you reach 20 credits (10 EUR) you can request a payout and turn credits into money or donate to a charity of your choice.

Your data is protected

No need to worry - all your answers are anonymous and your personal data is protected in accordance with data security standards and regulations.

We will notify you about new surveys

We'll only notify you about new surveys, relevant to you based on your profile. You will always be able to choose when you prefer to receive email notifications and how often you want to hear from us.
TRY THE MOST COMFORTABLE AND INTERESTING WAY TO EARN MONEY!
START NOW
How many times have you tried to improve your customers experience by guessing what makes them tick?
How much easier would it be to create better services if you could take away all the guesswork?
Sofainsider does just that by giving you access to a huge base of diverse and highly engaged insiders who can't wait to share their experiences, expectations, and ideas. So you could design and build customer-focused solutions for a better tomorrow.
Step 1
Step 1
Select survey
Sign up, select template and start building the questionnaire.
Step 2
Step 2
Choose your insiders
Choose the insiders you want to co-create with.
Step 3
Step 3
Send questionnaire
Send the questionnaire to selected insiders.
Step 4
Step 4
Pay for insights
Pay only for the number of insights you need.
Step 5
Step 5
Analyse
Analyse insiders' views and expectations.
Step 6
Step 6
Build the future
Create customer-focused services.
WHY SOFAINSIDER?
Customer-focussed. For real

Test assumptions, design the experience and co-create future services with the real people and don't waste time on re-work. Let them tell you what they need and build solutions together.

Relevant and reliable insights

Get input from the insiders who truly represent your target audience. Make decisions based on relevant and reliable insights, not random opinions.

Valuable results in no time

Never lose momentum - get valuable customer feedback and insights in days, not weeks. Think fast. Move faster.

Easy-to-use platform

Intuitive questionnaire set-up, audience filtering and result analysis backed with expert support.

Fair pricing

Pay only for what you need and use. No subscription or hidden fees. No long-term commitment.
Don't limit yourself with traditional surveys analysing what mattered yesterday. Sofainsider is here to change that.
ENVISION NEW WAYS TO ENGAGE PEOPLE TO CO-CREATE SERVICES TOGETHER!
START NOW
FIRST TIME OFFER
How to get the offer:
Sofainsider is under development and will be launched soon.
We promise it's worth the wait. Register now and get the first-time offer. No commitment. Decide later.
Step 1
Step 1
Register now
Register and complete your profile.
Step 2
Step 2
Wait for the launch
Sofainsider is under development and will be launched soon. You will get to know about it first.
Step 3
Step 3
Get the offer
We will contact you again and invite you to try our platform first with the first-time offer. It is your choice if you want to join or not.
Need help?
Drop us a line if you are curious to learn more about Sofainsider or just want to say Hi.